NEWS & PRESS RELEASES


Sir David Attenborough at the presentation of the exhibition "The Return of the Linnaeus Apostles", on display at the Royal Geographical Society, London, earlier in 2007.
TITLE:


Sir David Attenborough on the Linnaeus Apostles



DATE:
8th October 2007

ARTICLE CONTENT:
SIR DAVID ATTENBOROUGH ON THE LINNAEUS APOSTLES PROJECT



...AN IMPORTANT AND INVALUABLE PROJECT...



Sir David Attenborough, one of the world's foremost broadcasters, humanists and naturalists, has written on the subject of the IK Foundation's work on publishing of the magnificent volumes, The Linnaeus Apostles - Global Science & Adventure,

"Your eight volume series devoted to the work and exploration of Linnaeus' pupils sounds an important and invaluable project".

This is particularly pertinent as Sir David is noted for his innovative educational programmes, something that fits in very well with the working ethos of the IK Foundation.

Sir David is one of today's most widely travelled naturalists who, like Linnaeus' apostles, has broken new ground and stimulated interest in natural and cultural history. As one of the pioneers of TV documentaries and as the respected face and voice of World Natural History Programmes of more than 50 years' standing, his tribute to the apostles and our long-term work lends it enormous weight, according to Lars Hansen, IK's executive director and editor-in-chief.





News & Press Releases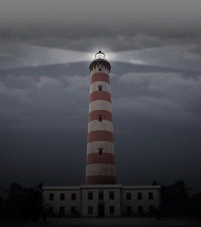 OUR PURPOSE



Promoting Natural & Cultural History



WHO WE ARE



We are an international, independent learned organisation for promoting natural and cultural history.

For more than two decades IK has worked for a better understanding of the natural and cultural history of our world by means of, among other things, field work, research projects, exhibitions and publications.

As an independent and not-for-profit organisation - with a strong reputation for excellence, interdisciplinary thinking, in-depth knowledge and long-term results - IK continues to develop unique international networks of cooperation and finance in order to fulfil its mission.

A mission in which we believe that it is the right of everyone to have access to good knowledge of both local and global natural and cultural history and that an interdisciplinary and historical approach to these subjects probably makes it easier to understand life as it is today and face the future - something that affects all of us on planet earth.




PERMISSION



Texts written in the IK Foundation's web site or press releases can be quoted freely - please name your source (SOURCE: The IK Foundation and/or www.ikfoundation.org). Editorial offices or editors who are interested in obtaining printed and/or digital press releases or high quality illustrations are welcome to Contact IK. It's also possible to chose images direct from IK Image Bank.




CONTACT



Email




Post
The IK Foundation & Company
Swiss Post Box 100410
DE-96077 Bamberg
Germany