Hi there!
"We must look for a long time before we can see" – the American naturalist David Henry Thoreau (1817-1862) once wrote in the essay Natural History of Massachusetts (Excursion 1863) and with that in mind, if one tries to understand Nature it necessitates time and studies to reach such aims.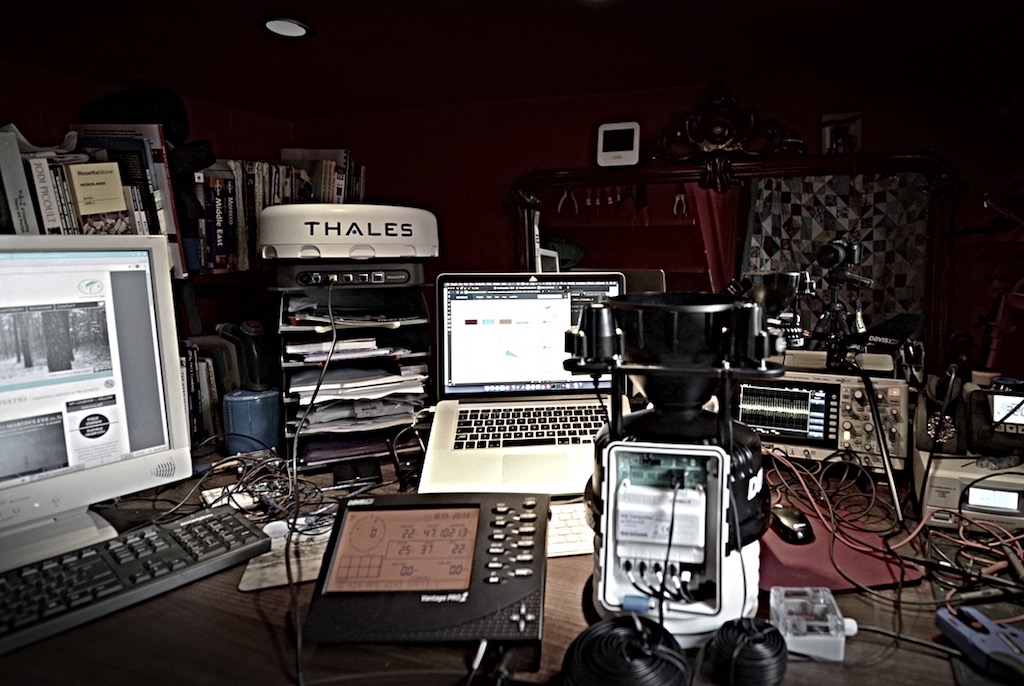 Many functions must be synchronised so that all the instruments and apparatus can communicate to the World – far beyond the place of the Field station where it is located to observe. Interior image from our tech- and software laboratory based in North Yorkshire in the United Kingdom.
---
The IK Foundation has since 2015 developed the next generation of scientific Field Stations. The work with FIELD STATION | NATURAE OBSERVATIO is a long-term project, a practical and theoretical enterprise – and part of the BRIDGE BUILDER EXPEDITIONS – aiming to establish eco-designed autonomous Field Stations, which unattended during night and day, all year-round will observe a selected landscape and its life.
During the last six months, IK's participants around the World have developed, completed and tested the latest and most updated Field Station in our mission. Soft- and hardware – "the Brain and Body" of the Field Station, with the working title of the Micro-Field Station (v.3), from where observations can be carried out for long periods of time via a very compact and transportable unit.
In May 2019 the next voyage will take place within the project BRIDGE BUILDER EXPEDITIONS SPITSBERGEN, with a primary field season on the site assisted by the new Micro-Field Station until the end of September. Research projects from around the world will be linked to the station as well as the results (pictures, sound and data), directly via the Internet being made available under a Creative Commons license.
More facts and information will become available in the coming months, please watch this space.