THE IK SHOP
THE MUNDUS LINNÆI SERIES
CHRISTOPHER TÄRNSTRÖM'S JOURNAL
- By Christopher Tärnström (Journal) and Kristina Söderpalm (Comments and transcription)

Christopher Tärnström (1711 -1746) was the first of Linnaeus' followers to be instructed to study and document flora and fauna outside Europe, hence the name the first Linnaeus apostle.

Tärnström travelled as ship's chaplain on the East Indies Ship Calmar. The ship sailed from Göteborg (Gothenburg) in Sweden for China on 13 February 1746. Unfortunately the Calmar was too late to take advantage of the southwest monsoon winds between Sumatra and Java and was forced to find a winter birth in the Pulo Condor islands not far from what is now known as Con San in Vietnam. The Calmar stayed here until mid April the following year, and when she did leave port it was without her ship's chaplain! Following a few weeks illness, Tärnström died at the age of 35 on 4 December 1746. He was buried not far from their camp in Calmare Bay.

After four years of careful research, Kristina Söderpalm has transcribed all Tärnström's material and this will be the first time that the work has been made available in Swedish. Life on board as described in Tärnström's journals is arguably better than any other 18th century descriptions. The journals are also personal diaries in as much as he describes his own feelings and thoughts. His ambitions with respect to the study of nature and how field studies à la Linnaeus were carried out, are particularly well described in his notes from Cadiz and in even more detail from Pulo Condor (Vietnam).

The book includes an introduction, Tärnström's Journals, comments, sourses, related literature and an appendix that includes Tärnström's instructions; pay role; mealtimes, Anders Gadd's story from Pulo Condor including a Swedish-Candorian dictionary.

About the author and transcriber: Kristina Söderpalm was born in Lidköping in Sweden in 1940. Her first, after graduating from Lund University in 1967, was as a superintendent at Göteborgs Stadsmuseum. She lives in Göteborg where she devotes much of her time to studying the Swedish East India Company. She has published a number of books and articles on the subject.
Purchase
SIMILAR ITEMS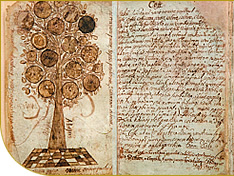 Get the best prices on the Books and Prints we publish.
Exclusively subscribe on publications printed in Bibliophile or Limited Editions.
All payments are performed using PayPal's secure transaction system. PayPal accepts most credit and debit cards. A PayPal account is not needed.
Every publication you buy helps support the long-term work with not-for-profit publishing to spread knowledge about Natural and Cultural History.
Up to 10% discount for iFELLOWS will be deducted at checkout step 2 READ MORE >>>