WELCOME TO iLINNAEUS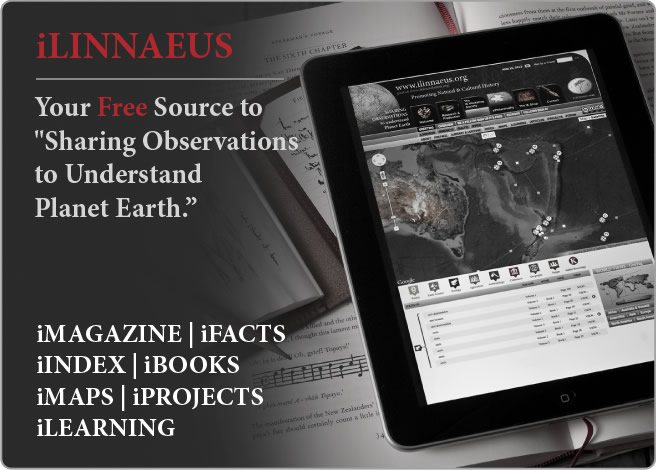 The iLinnaeus.org site is a subdivision of The IK Workshop Society - a global and unique forum for all those who are interested in Natural & Cultural History.
Here we gather around the practical and theoretical world of knowledge of which the foundations were laid by Carl Linnaeus and the so-called Linnaeus apostles. By means of iLINNAEUS the preconditions are created for documentation, research in the field, literature studies and inspiration, following in their footsteps...
The IK Workshop Society is a unique phenomenon, in some respects an experiment with very long-term ambitions to evolve in accordance with its motto "Sharing Observations to Understand Planet Earth."
iFACTS, iINDEX, iBOOKS, iMAPS, iPROJECTS & iLEARNING
These are the "tools" that connect the printed volumes with the digital workshop iLINNAEUS, in which all interested individuals are invited to consult the constantly expanding documentary, updating and cataloguing information relating to natural and cultural history that is based on the work of the apostles. Here extensive resources are available that are made freely and democratically accessible on a global scale for all to consult, with the added option of personally - as an individual or an organisation - contributing local knowledge, through a so-called "ADD KNOWLEDGE" function, in the form of text, photographs, video or sound relating to the hundreds of thousands of places, subjects and observations documented by the apostles on every continent. That long-term project falls under the heading of "SHARING OBSERVATIONS TO UNDERSTAND PLANET EARTH" - THE IK FOUNDATION & COMPANY hope that as many interested persons as possible will see the grandeur and importance of this common responsibility and task.
Welcome to taking part in sharing observations to understand Planet Earth
- it's free and important.