This site is operated by The IK Foundation & Company Ltd, London in the United Kingdom ('we', 'us', 'our' and IK, The IK Foundation, The IK Foundation & Company or The IK Workshop Society et al.) on behalf of itself.


ETHICS




In The IK Foundation's long term work to Promoting Natural & Cultural History, we try as far as possible, follow the meanings of "The Universal Declaration of Human Rights" and the draft to "The Law of the Rights of Mother Earth". We hope that users of this site also share this view.


COMMUNICATIONS SECURITY & TECHNOLOGY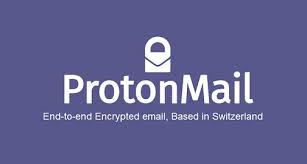 Our site is secure and verified by using the foremost digital cryptographic protocols to guarantee the highest possible user security and communication. The IK Foundation & Company Ltd SSL Gold Extended Validation Certificate is issued by the SwissSign AG (part of Swiss Post) in Switzerland. Where possible we have tried to ensure that this web based information sources are accessible on as many different computer systems as possible, whilst maximising security for both the user and our servers. Our site is hosted in an extremely resilient cloud based environment, maintained by Rackspace in the United Kingdom and in the US.

The site is monitored throughout twenty-four hours, whilst updates and controls are regular. Nevertheless, if some part of the site is malfunctioning we welcome the user to report this - please use the CONTACT tab when writing to us. Alternatively, send us a letter by post. Notice that all mail to IK's official correspondence address in Munich is registered in IK's HQ letter diary, whereafter the letter/parcel is sent to concerned department within IK.

Our digital archive is divided on our servers in various countries. For long-term preservation of digital material, IK is using enhanced security and data encrypted online with cloud storage services via SecureSafe and Tresorit based in Switzerland and Hungary.

All communication (digital as well as physical) and all users of IK's site can be assured that information to the IK is handled with respect and confidentiality to the extent codified by law.

To guarantee the best electronic correspondence (email) all our departments use ProtonMail, end-to-end Encrypted email services, based in Switzerland.


TERMS AND CONDITIONS

Copyright and Responsibility





By using the site/s, you agree to be bound by these Terms and Conditions and any other guidelines or rules applicable to other services that may be posted from time to time.

These Terms and Conditions shall be governed and interpreted in accordance with the laws in the European Union, Switzerland (bilateral treaties) and in England and Wales.

The copyright and database rights in all content included on this site are either owned by us or licensed to us. You are allowed to download, save or print out content for the purposes of reading the content or considering any services advertised on this site. All other use of the content on this site is prohibited, including (without limitation) reproducing the content in any form for commercial purposes. Within The IK Workshop Society – published material is licensed under the Creative Commons.

We try to make sure the information contained on this site is as accurate as possible. However we give no warranty of any kind regarding the site or the associated sites and/or any materials provided on the site or the associated sites.



We may provide links to other websites, resources or organisations either directly or through contractual partners. We accepts no responsibility for these links and does not endorse their contents. If you decide to access other websites, you do so at your own risk whatsoever.

We assume no responsibility and shall not be liable for any damage to, or viruses that may infect, your computer equipment or other property on account of your access to, use of, or browsing in the site or the associated sites.


Links to our Site

In creating a link to this site please indicate that we are the source of the information by including an acknowledgement near to/in the link. We would be grateful if you could notify us about the link. Please also ensure that we are not brought into disrepute by the creation of the link; in such cases, we will request the link's removal (and, if necessary, may bring legal proceedings to seek its removal). Please note that we may move pages on this site or change their address without prior notice.


Comments and other Content

iFellows in The IK Workshop Society may post reviews, comments, photos, and other content; and submit suggestions, ideas, comments, questions, or other information, so long as the content is not illegal, obscene, threatening, defamatory, invasive of privacy, infringing of intellectual property rights, or otherwise injurious to third parties or objectionable and does not consist of or contain software viruses, political campaigning, commercial solicitation, chain letters, mass mailings, or any form of "spam." You may not use a false email address, impersonate any person or entity, or otherwise mislead as to the origin of any content. We reserves the right (but not the obligation) to remove or edit such content, but does not regularly review posted content. We takes no responsibility and assumes no liability for any content posted by iFellows or any third party.


Privacy Policy

We – The IK Foundation & Company Ltd – do not store financial details from your purchases or philanthropic financial contributions. We will never sell, exchange or release your personal information (name, mailing address, email address, credit card details [sent by post], etc) without your consent, regardless of its source, to any third parties; except if we are required to disclose information by the Highest Court of law only. We will inform you of any such order or request for disclosure as soon as reasonably practicable after we receive it, unless we are prohibited by law from doing so or it is not reasonably practicable to do so. The following exceptions apply:



For economical online transactions (for example: orders, donations and invoicing) we use a secure payment server at the PayPal Inc. Users of this service on our site accept the "Privacy Policy for PayPal Services".



For communication and participation via Twitter at @theIKWS – users of this service accept the "Twitter Privacy Policy".

Our Privacy policy applies to all "personal data" as defined in the Data Protection Act 1998 (and the European Commission proposed Reform of data protection rules in the EU and The EU's Data Protection Directive). In this Privacy policy, we also refer to personal data as "data", "information" or "personal information".


About Cookies

This site follows the EU cookie law (e-Privacy Directive) – which applies to how cookies and similar technologies are used for storing information on a user's equipment such as their computer or mobile device, however, at no time are personally identifiable details ever stored in cookies.


The IK Shop & Philantrophy For more information please visit ORDERING, SHIPPING & DONOR POLICY in THE IK SHOP



GENERAL INFORMATION
Founded 1988 as an international foundation and established under the companies act in 1996 (England & Wales).
Official Correspondence address:
The IK Foundation
Franz-Joseph-Str. 11
80801 Munich
GERMANY
Registered Address:
The IK Foundation & Company Ltd
St James House,
13 Kensington Square,
London,
W8 5HD
United Kingdom
Websites:
Company number: 3293294
(England & Wales).

VAT number: GB708455133
EORI number: GB708455133000
Directors primary resolution in writing:

| | | |
| --- | --- | --- |
| | | Interdisciplinary international research and presentations based on culture, nature and the environment, most frequently observed from a Nordic perspective, are the primary interests and objectives of the IK Foundation & Company (IK). |

| | | |
| --- | --- | --- |
| | | Established as a private, independent and not-for-profit making organisation with a global network for research and information. |