As a publicly beneficial non-governmental organisation; The IK Foundation has for over a quarter of a century worked within philanthropy! We have no public or regular funding but instead entrust ourselves to the four pillars of our organisation.


SELF FUNDING from subscriptions of books or possible surpluses from the sale.
PHILANTHROPY through donations of money, property, goods or services from private individuals, organisations and companies.
FUNDING AND GRANTS from scientific organisations, foundations etc.
VOLUNTEERING of project work and services.
The IK Foundation's independence, is fulfilled by its long term aspirations and a history of not having to rely on public funding, allowing us to build up a lot of trust amongst our financiers; including scientific foundations, organisations, governments, companies and private individuals.

We operate globally – with Field work, Research projects, Publishing, Exhibitions and the distribution of free open source material online such as The IK Workshop Society – all of which traverse both geographic as well as interdisciplinary borders.



As a not-for-profit organisation with high and long-term ambitions without any bureaucratic constraints, financial support is required on a regular basis. Through philanthropy, our long term mission can be developed, our belief being that everyone has the right to the access and the use of pure scientific knowledge within Natural & Cultural History.


HOW DOES IT WORK?
When making a donation, there will be the possibility to dedicate your donation to a specific project. To read more and to support The IK Foundation is simple; to do so, please choose one of the following options...





Welcome and thanks,



Lars Hansen
Head



IK's WINDSWEPT TREE OF PHILANTHROPY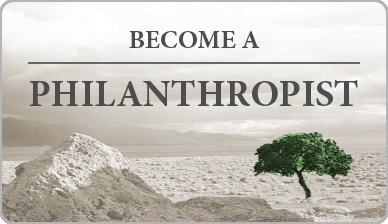 The IK Foundation emblem, the lonesome windswept pine, is a strong representation! A tree that's kept alive thanks to a balance between its respective parts - each as important as the other. This has remained the symbol for how The IK name their levels of donations - which helps The IK's mission "Promoting Natural & Cultural History" continual development.
THE PINE TREE
•

£30,000.00 +
THE PINE CROWN
•

£8,000.00 +
THE PINE TRUNK
•

£3,000.00 +
THE PINE CONE
•

£1,000,00 +
THE PINE ROOT
•

£500.00 +
THE PINE NEEDLE
•

£25.00 +