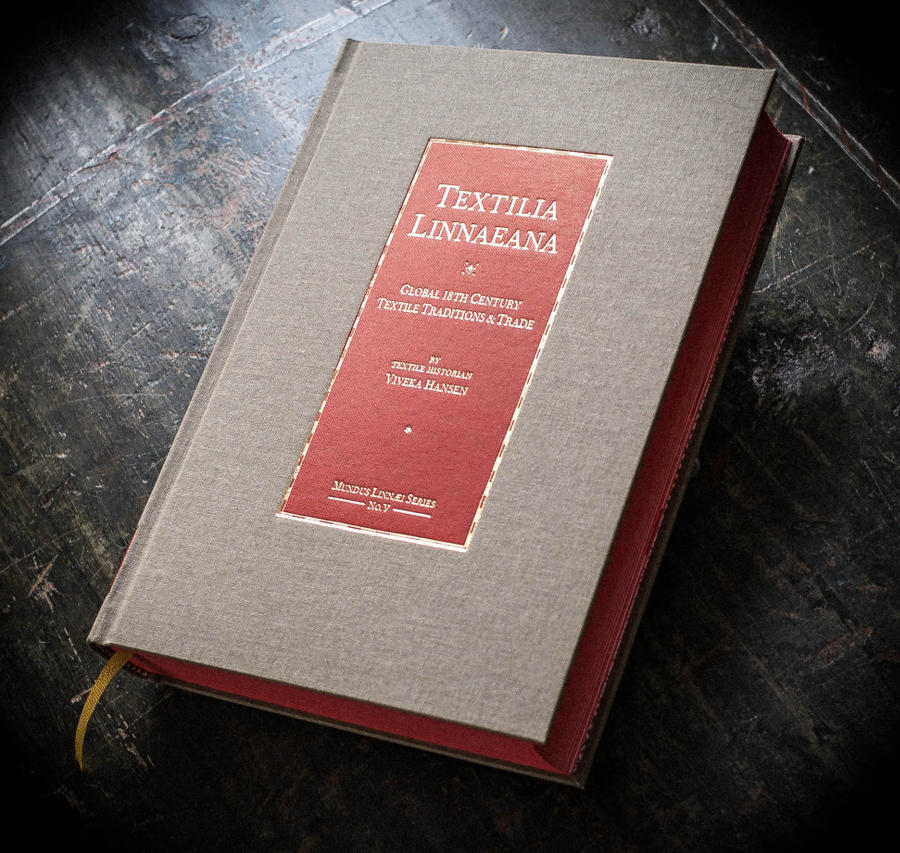 "
Textilia Linnaeana is an expedition in
time and space. It is also a work of considerable interdisciplinary breadth. There is every reason to join the long textile journey. No equivalent representation is known to me.
"
Professor emeritus G. Broberg, world leading Linnaeus' expert
INTRODUCTION
The seventeen Linnaeus Apostles were early scientific global travellers; young men who during half a century travelled to more than fifty countries on all seven continents under commission of the famous Swedish naturalist Carl Linnaeus, Academies of Sciences, East India Companies or private patrons. Along with several expeditions, where some of the Apostles were engaged and participated – on James Cook's first and second circumnavigations, in the Danish scientific expedition to South Arabia and the Imperial Academy of Sciences' expeditions in Russia.
In these travellers' extensive 18th century journals, scientific instructions, correspondence etc., together with Linnaeus' own works; various textile traditions and clothes were taken into account. Like descriptions of wool and woollen cloth, the manufacturing process of indigo, the importance of the commerce via the Silk Road and other caravan routes as well as the East India trade of luxury fabrics, linens, textile dyes and much more via harbours in Cadix, Madeira, St Helena, the Cape, Surat, Java and Canton in the main.
Main subject: Textile History. Detailed & additional subjects: 18th century Studies, Archive Studies, Art History, Economic History, Fashion & Clothing, History of Science, Material Culture, Natural Dyeing, Port History, Textile Trade, Textile Materials.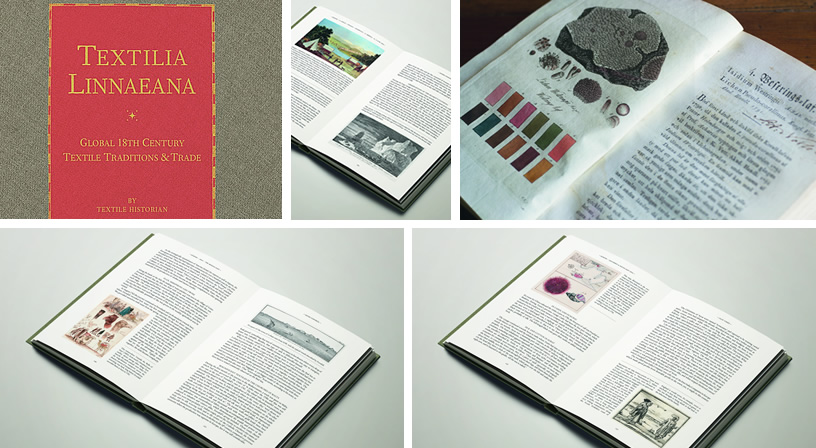 This beautiful monograph is published in an edition of 350 numbered copies only. The production follows many hundreds of years' old craft traditions, where exclusively the best materials for paper, print and book-bindery have been used. Among its qualities; the volume is elegantly sewn and cloth bound, additionally including coloured edges and both headband and bookmark of silk. A volume with a long-lasting value over generations.
This new monograph of 520 pages looks at how textile traditions spread throughout wider geographical areas to impact culture, economics, trade, textile dyes and social patterns in a world on the verge of becoming all the more globalised. The research project which has since 2006 been undertaken by the Textile Historian Viveka Hansen, was published in January 2017 as part of the IK Foundation's Mundus Linnæi series. A preface by the world leading Linnaeus' expert Gunnar Broberg, Professor emeritus and Editor for the Yearbook of the Swedish Linnaeus Society is introducing the volume.
• A monograph based on 10 years of textile research.
• An interdisciplinary study in Natural & Cultural History.
• The importance of a combination of theoretical and practical knowledge – giving textile research a deeper understanding.
THE AUTHOR
Viveka Hansen is an independent scholar and Textile Historian; Since 1990 she works as a Researcher and Editorial Secretary at The IK Foundation (United Kingdom).
TEXTILIA LINNAEANA – GLOBAL 18TH CENTURY TEXTILE TRADITIONS & TRADE is the author's sixth book over 25 years – she has also published numerous articles, taken part in extensive fieldwork and during the last four years regularly published scholarly texts on the TEXTILIS website, freely available as Open Access – to inspire about textile history from both a theoretical and practical horizon, giving textile research a deeper understanding.