WINDSWEPT TREES OF THE WORLD
- and a short story about the logotype
| | | |
| --- | --- | --- |
| A windswept tree and old abandoned home. Photo was taken in Donegal, Ireland 1993, by Athol Rosengreen, Bathurst NSW, Australia. | | |

The work of the IK Foundation has taken us and our colleagues to many unlikely places around the world, and wherever we have been we have come across similar trees - lone, windswept, proud and stately silhouettes on the horizon - the IK logotype.

We are certain that there are windswept trees in almost every corner of our beautiful planet - perhaps you know of one?

On this site - Windswept Trees of the World - you are invited to share your proud and windswept tree with a wider audience.

Just send us a photo of your tree; you can send it by email.

We will publish what we believe are the best contributions, so that all our readers can enjoy the lonely windswept trees of the world. This is not a competition and we offer no compensation for your picture other than the exciting and beautiful experience of seeing windswept trees of the world!

Each submission should be accompanied by your name and where you live. You should also tell us where you took your picture and give us a short explanation. IK retains the right to edit your text.

The world looks forward to seeing your tree.
HOW TO SUBMIT YOUR PHOTO:

BY EMAIL



Send all submissions to Reception (at) ikfoundation.org


Include your name, where you live and a brief description of the photo.


Save your photo in JPEG format, if possible.
| | |
| --- | --- |
| | |






THE IK EMBLEM & NAME



A powerful symbol
The IK emblem is a stately, windswept pine tree (Pinus silvestris), a powerful symbol that demonstrates how almost anything can be achieved providing that we maintain high quality in our work and have patience. Within IK it is this collective and long-term thinking that we value most. Whether it is a question of a book or of field work, an exhibition or an IK brochure, our emblem always crowns our work.

Our emblem has been our banner since IK was formed on the 1st of January 1988. It was designed around a photograph of a lone and windswept pine on the South Baltic coast - the tree has stood there for over 200 years.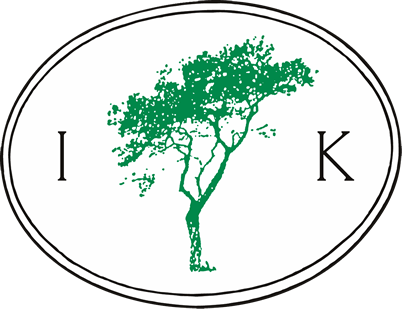 The name - a very short story
The story behind the acronym "IK" is simple. When IK was founded as an organisation in Scandinavia in 1988 the letter "I" stood for Institute and "K" for Cultural Research (in Scandinavian linguistic usage "Kulturforskning"). Within a few years of its founding, the abbreviation "IK" alone was used, while the organisation came to be called "The IK Foundation" or "The IK Foundation & Company". Thus the letters no longer represent a name but are merely part of the early history of the organisation.