Hi there!
On June 25, 1758, the young Linnaeus apostle Anton Rolandsson Martin recorded the following words in his travel journal.
"The mountains appear to be shaped like a prism and stand in a long line, parallel to one another, between which are snow-filled valleys."
Like many others before and after him who travelled to this Arctic archipelago of rugged landscapes, ice and water, Spitsbergen | Svalbard offers a fascinating environment of rich natural and cultural history.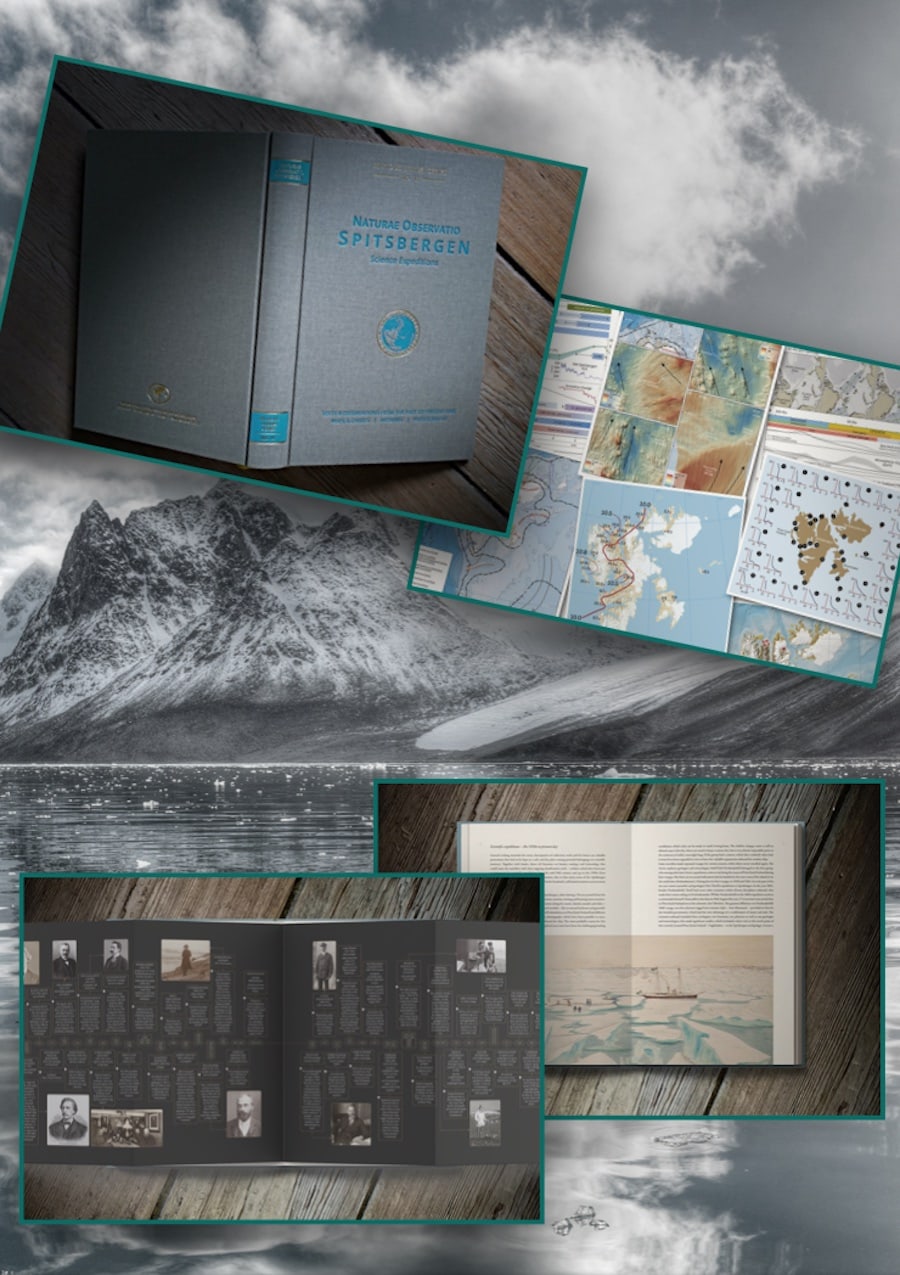 Since the publication of Martin's Journal 2007 in the series The Linnaeus Apostles Global Science & Adventure, IK has continued in his spirit from many perspectives. Scientific expeditions have explored sites as he described, and researchers have conducted fieldwork, including establishing the autonomous Field Station Martin's Eye. This unique biosphere has been documented for almost a year.
With previous historical observations, rare rediscovered sources and newly learned knowledge, IK has worked on a unique publishing project for a few years, probably the most comprehensive scientific book covering this subject. It is an international collective work with selected writers from leading institutions and organisations, specialising in Arctic Natural & Cultural History.
The monograph NATURAE OBSERVATIO SPITSBERGEN – Science Expeditions will be published in the prestigious series Mundus Linnæi. Based on newly written texts from the latest scientific research in the area. A multidisciplinary collaboration within both Natural & Cultural History.
All the participants, editors, our graphic studio, the printer and the bookbinder are now preparing the fascinating and creative work of "packing" this great project into a valuable and innovative book. Among other things, one finds new graphically crafted scientific explanatory illustrations. Exhaustively detailed diagrams, maps, figures and timelines. Profound knowledge texts, fact boxes and a detailed subject index. A large number of fascinating fold-outs. Fold-outs include timelines, maps, artworks and pictures.
This folio is a heavy, beautiful and valuable book that will be handbound and printed in 350 numbered copies only. Like all IK publications, they are created for the use and inspiration of new knowledge and fresh thinking in libraries, academies and private bookshelves. Welcome to read more about the monograph and how to secure your unique copy!