iPROJECTS |
BRIDGE BUILDER EXPEDITIONS - SPITSBERGEN (SVALBARD​ 2016​)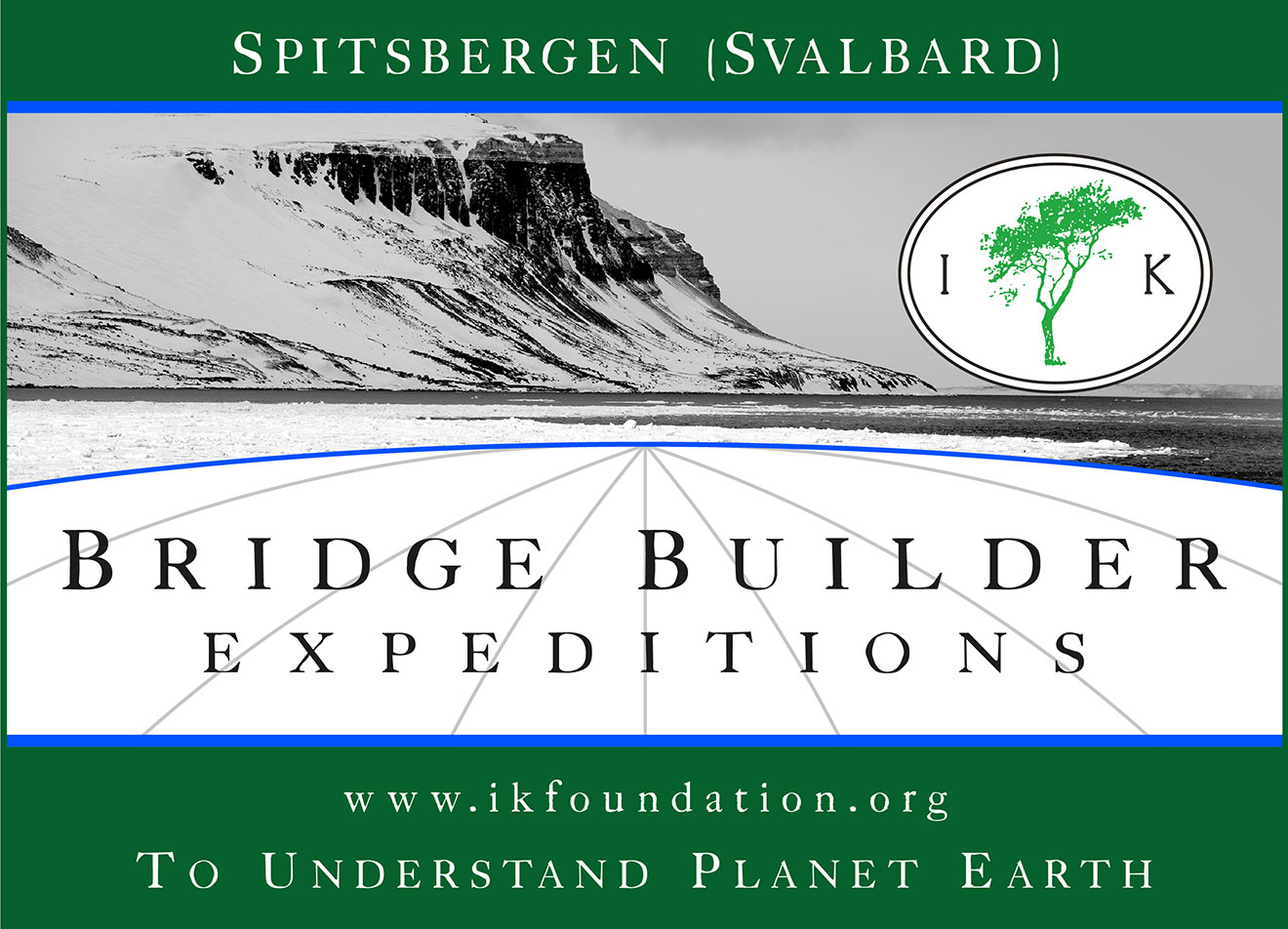 "
The mountains appear to be shaped like a prism and stand in a long line, parallel to one another,
between which are snow-filled valleys.
"
BACKGROUND
The BRIDGE BUILDER EXPEDITIONS is the overarching definition for a series of contemporary and scientifically sustainable projects established by The IK Foundation, an undertaking which aims to inspire and to contribute to our understanding of our shared planet! These projects are grounded in the concepts of retracing and lifting both practical and theoretical knowledge from the Linnaeus Apostles' journeys. The core of said projects revolve around a series of expeditions – with fieldwork in both rural and urban landscapes – which will be used to collect data and knowledge from several of the world's continents. This work incorporates a look into both cultural and societal values of specific regions as well as the measuring of the natural permutations of the landscapes travelled three centuries ago and if they have shifted with the passing of time. In essence the BRIDGE BUILDER EXPEDITIONS are a mixture of 18th century knowledge and 21st century know-how, two contrasting entities employed in unison to create an endeavour which is both interdisciplinary but also groundbreaking within its field. These contemporary expeditions offer insight into the developments and constants of the world we live in, divergences which lay the groundwork for new avenues of knowledge.
SPITSBERGEN (SVALBARD)
The third expedition within the project is the "BRIDGE BUILDER EXPEDITIONS – SPITSBERGEN" following in the footsteps of the Linnaeus' Apostle
Anton Rolandsson Martin
(1729-1785). In 1758 Carl Linnaeus et al. saw him as a suitable candidate and sent him on a voyage to Spitsbergen, onboard a whaling ship. Due to the objective of the expedition, hunting whales and seals out at sea, combined with severe ice conditions, Martin only managed to get ashore once and that only for a few hours. His diary states that the landing took place on one islet in a group of islets on the west coast of Spitsbergen – but where exactly? The information in Martin's diary and meteorological records has not been sufficient to solve this question, but recently a re-discovered rock sample at the Swedish Museum of Natural History has attributed to new facts. The composition and general appearance of the specimen points to the bedrock found on the west coast of Prins Karls Foreland – a large island west of Spitsbergen.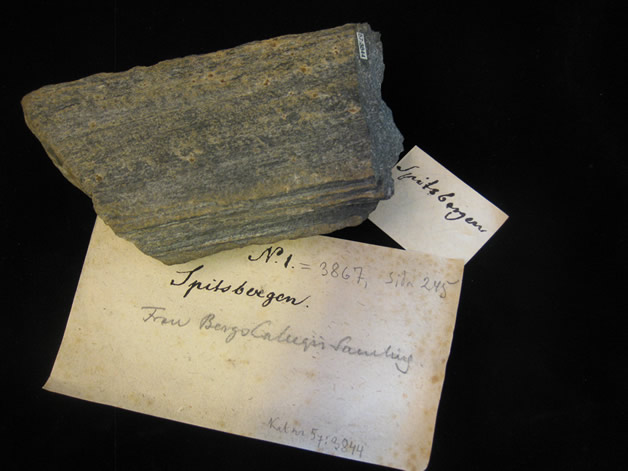 The rock specimen is a quartzite with intercalations of grey slate bands and dotted with small pyrites. In 1920 Nils Zenzén identified the sample as the one donated to the Royal Academy of Sciences by Anton Rolandsson Martin. Photo: Jonas Hagström, Department of Palaeobiology at the Swedish Museum of Natural Sciences.
In that area there is just one group of islets fitting the description for the landing place. With the rock sample together with Martin's description of the islet and other indices from his texts we are confident we shall succeed in confirming that this is where one of the first scientific polar explorers set foot in the Arctic and inspired later explorers to further observations.
Martin's journey in 1758 was financed with 600 daler kopparmynt [rix-dollar copper coin] from The Royal Swedish Academy of Sciences, he also borrowed scientific instruments as thermometers and a compass from the Academy. Back home Martin wrote some minor accounts of the weather and a description of
Procellaria glacialis
(today known under the name of
Fulmarus glacialis
) which he had studied in the area. During the voyage he had kept meticulous notes, in translation entitled "Diary kept on a voyage to the North Pole or Spitsbergen, at the disbursement of the Royal Academy of Sciences and onboard a ship belonging to the Greenland Company of Göteborg in the year 1758". This original Swedish text was not published until 1881 in the journal
Ymer
. His diary was additionally first published in English by the IK Foundation in 2007 –
The Linnaeus Apostles Global Science & Adventure
(Volume Two Book One), together with his
Talk On Norwegian Housekeeping based on his observations from a journey to Norway in 1759-1760
. More information on Anton Rolandsson Martin as a person and his work can be found in iFACTS and iMAPS.
iEYE | MARTIN'S EYE - a Global Enterprise about Pure Wilderness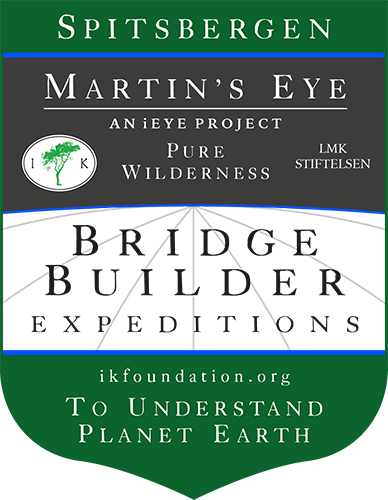 Joint with the BRIDGE BUILDER EXPEDITIONS SPITSBERGEN. The IK Foundation in cooperation with the Swedish LMK Stiftelsen are introducing a global and long-term project, named the iEYE | Martin's Eye. The idea is that in selected – still wild and unspoiled – places with connection to the travel routes of the Linnaeus Apostles, assemble eco-designed platforms for the recording of foremost pictures and sound from these environments.iEYE | Martin's Eye will be the first of its kind, which is planned to go live under 2017 – for the duration of twenty-four hours, and to document a few years in real time to show "the everyday of Nature" and its changes at this particular location. All material will be available via iLINNAEUS as a free global resource for the study of natural and cultural history! iEYE is the general name of the project, which below the mantra "Pure Wilderness" among others will:
Give perspective of the unspoiled Nature and its sublime everyday panorama.
Be messengers for some of the last principally unspoiled places by Man on Earth.
Be a reminder of that each and every rural environment are too easy to ruin and therefore it is important to understand as well as support.
Appeal for human reflection and respect for the Nature – as we all are a part of.
Be a part of the understanding of our planet and its natural and cultural history.
To be a positive and innovative base for linked projects within Natural and Cultural History, education as well as extended learning and science.
In real time – throughout the twenty-four hours – to streaming pictures, sound and data with as minimal interruption as possible.
To save all collected data in a safe, optimal and easily accessible way.
Prioritise easy access via Internet for the public, schools and researchers, under a Creative Commons license.
The iEYE project is part of the BRIDGE BUILDER EXPEDITIONS, via the expedition to Spitsbergen the work is now entering a practical phase and production. More about the project will be presented in the autumn of 2016 in this space – welcome to take part!
AIMS & IDEAS
In addition to the overarching goals which are initially described in conjunction with the BRIDGE BUILDER EXPEDITIONS, the work will seek out what is unique with each chosen Apostle's work and to study (a selection of):
GENERAL
How said Apostles' knowledge (practical/theoretical) was used after their initial observations in respective countries.
If their observations have been used in modern contexts to understand change/happenings or in various analyses.
To document a selection of physical locations visited by each respective Apostle and to try and find points of connection between then and now.
Comprehensive looks at what benefits and/or influence – if not primarily historical – their journals and documentations have had for their respective nations and subjects.
SPECIFIC
Try to locate and confirm Anton Rolandsson Martin's landing place on the west coast of Spitsbergen.
To compare Anton Rolandsson Martin's natural history samples and descriptions with new collections and knowledge.
To follow Anton Rolandsson Martin's sail route to its most northerly point (almost) 80° N, where he observed the Cape Hakluyt at the 27th of June (79.7837° N, 10.7635° E).
Documenting the flora, fauna, geology etc along the route to compare with Martin's descriptions as well as later expeditions', and within this context study which similarities and changes these documentations from 250 years of scientific work can be made useful today.
Comparing various forms of documentation (text, drawing, photography etc) originating from different expeditions and give present day field artists a possibility to document the natural environment and everyday life of the expedition.
Among other matters; to present the results of the project in an exhibition at Grenna Museum - The Andrée Expedition Polar Centre, Sweden, which will be followed by a travelling exhibition and additionally display the conclusions of the project in iLINNAEUS, articles etc.
To inspire new interdisciplinary research in the spirit of Anton Rolandsson Martin – one of the first scientific field travellers to the Arctic area whose aims were to understand more about our planet Earth.
PRACTICAL REALISATION
The expedition is a co-operation between The IK Foundation, Swedish Museum of Natural History, University of Gothenburg (Valand Academy) and Grenna Museum - The Andrée Expedition Polar Centre.
The expedition will be carried out in September 2016 during a fieldwork period of two weeks, where the project will use the comfortable and ice-strengthened ship M/S Malmö as a platform for all of the expeditions 15 guest participants, used for transport, fieldwork and communication.
The idea is to follow – in this case the journey of Anton Rolandsson Martin – through observations but also interactions with people, organisations and institutions in seeking to gain a better understanding of how the Linnaeus Apostles' work eventually became part of the practical and theoretical framework of knowledge through history. Work which built bridges between then, now and maybe even tomorrow.
PUBLIC DOMAIN & CROWD SCIENCE
The BRIDGE BUILDER EXPEDITIONS are presented in detail on their dedicated sites under iPROJECTS within iLINNAEUS. Here anyone interested can receive visual and textual updates from our members in the field, as well as results which said expeditions will create. The results themselves will be accessible via iLINNAEUS under the Creative Commons licences which we operate within, as well as in printed articles and publications.
Interested individuals and organisations with local knowledge within the geographical and subject areas which the expeditions will encompass are welcome to get in touch with the IK Foundation. What is today denoted as Crowd Science was something the Linnaeus Apostles had great adherence to. We are especially interested in reaching out to projects which have used or use modern interpretations of the Apostles' work in their own studies and research!
FIELDWORK INFORMATION | 1st September to 15th September, 2016

NOTIFICATION
The first expedition within THE BRIDGE BUILDER EXPEDITIONS SPITSBERGEN 2016 has now been successfully completed - all of the goals and objectives were realised.
The large quantity of results generated from the fieldwork and documentation is now being analysed and evaluated, this will then be presented on this page. At the same time every side-project is being developed now and we will soon embark upon preparations for next year's expedition in 2017.
YOU ARE WELCOME to Bookmark this site or Follow us on Twitter for more updates.
THE PARTICIPANTS
EXPEDITION PARTICIPANTS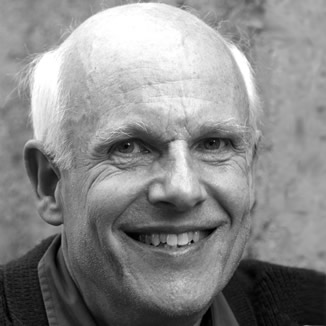 Arne Ardeberg
(b.) 1940
DUTY: Participant, researcher.
AIM: An inspiring, exciting and learning experience in cultural-natural history and preservation of our human habitat. Utile Dulci.
POST: Professor emeritus in Astrophysics, Lund University, Sweden. Member of Royal Swedish Academy of Sciences, Royal Physiographic Society, Royal Society of Sciences, Chair of Crafoord Prize Committee in Astronomy and The LMK Foundation Board.
Sara Blom
(b.) 1973
DUTY: Participant, researcher.
AIM: I very much look forward to cross-disciplinary discussions about the explorations of nature and the impression we take from it. From a theological point nature has always invoked thoughts about God, in the 18th century as well as today.
POST: Rev.Dr. and minister in the Church of Sweden.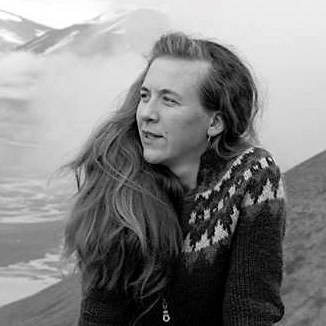 Eva la Cour-Nielsen
(b.) 1982
DUTY: Participant, film crew.
AIM: As a participant of the film crew and my ongoing PhD work – the focus will be to develop my understanding concerning guides and field operating techniques of narrating the Arctic landscape.
POST: PhD student at University of Gothenburg, Academy Valand, Sweden.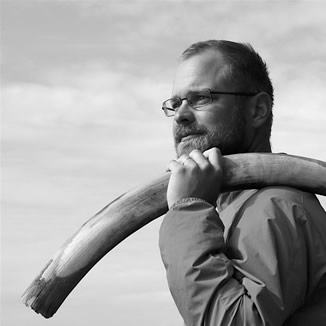 Love Gunnar Dalén
(b.) 1975
DUTY: Participant, researcher.
AIM: The aim of my project is to investigate the evolutionary history of the Svalbard reindeer using DNA from ancient reindeer remains collected during the expedition.
POST: Professor of Evolutionary Genetics, Swedish Museum of Natural History.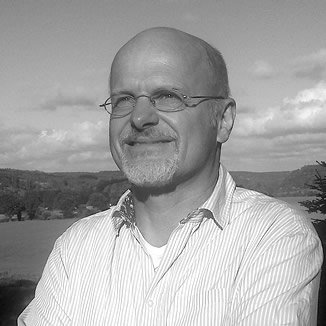 Jonas Hagström
(b.) 1959
DUTY: Participant, researcher.
AIM: The expedition is an unique chance for me to help bring this forgotten Linnaean apostle out of the shadows and into the light.
POST: Curator, The Swedish Museum of Natural History.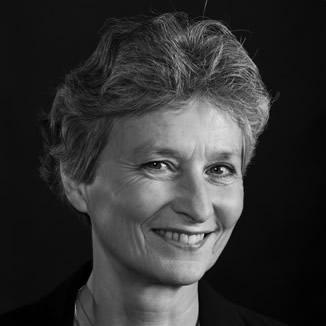 Anna Helga Hannesdóttir
(b.) 1952
DUTY: Participant, researcher.
AIM: By taking part in the expedition to Svalbard, my hope is to get a better understanding for the conditions of the Linnaeus Apostles' fieldwork.
POST: Professor in Nordic languages, University of Gothenburg, Sweden.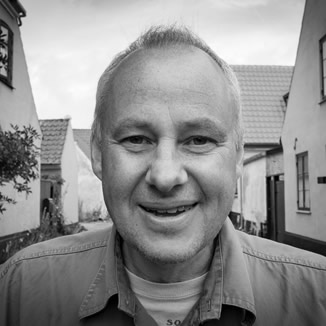 Lars Hansen
(b.) 1960
DUTY: Expedition leader, researcher.
AIM: To strengthen our insight of the fieldwork that the so-called Linnaeus Apostles started almost three centuries ago. To understand Natural and Cultural History of Planet Earth – and hopefully building "new bridges of proficiency" between the past, present and future!
POST: Head at The IK Foundation, FRGS, London, United Kingdom.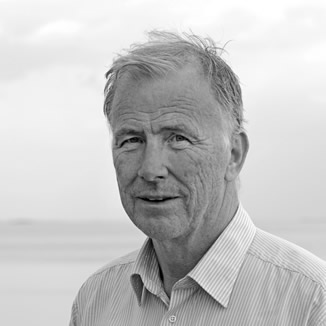 Per Holmlund
(b.) 1956
DUTY: Participant, researcher.
AIM: To study changes in extent and volume over the last century on a number of glaciers along the expedition route. The field methods are terrestrial and aerial photography, rephotography and geodetic surveys. The aerial photographs will be provided by a drone. The aims are to make use of old photographs taken in late 19th century for quantitative analyses and to make digital terrain models for future surveys of changes in glacier extents.
POST: Professor in glaciology, Stockholm university, Sweden.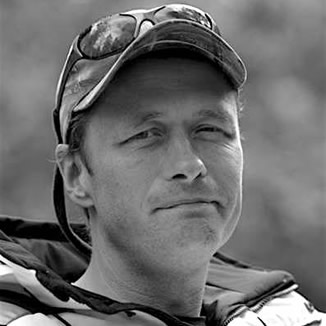 Peter Johansson
(b.) 1967
DUTY: Participant, field assistant.
AIM: My duty will be to ensure that all expedition participants may be able to do their jobs well in the field under safe conditions. This is also a great opportunity for me to return to see the dramatic and stunning landscapes of Svalbard.
POST: Field & research assistant, fish ecologist, Emåförbundet, Sweden.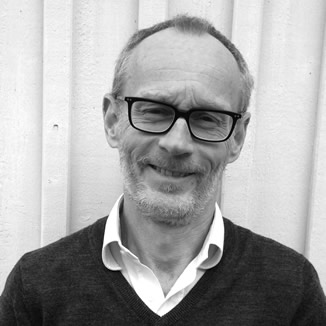 Håkan Jorikson
(b.) 1959
DUTY: Participant, researcher, recorder.
AIM: I will be the "ear and eye" in an inter-disciplinary group to collect reflections and impressions for a forthcoming exhibition.
POST: Museum director of Grenna Museum and Polar Centre, Sweden.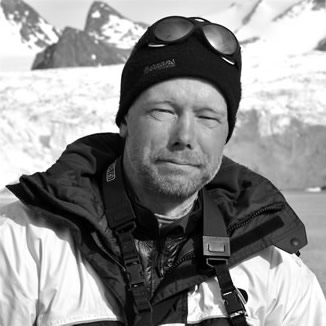 Tyrone Martinsson
(b.) 1967
DUTY: Participant, researcher, field operator.
AIM: I am joining the BBES for the comparative study of historical data with focus on Anton Rolandsson Martin 1758 and Friedrich Martens 1671, concerning the landscape and its changes on the planned route along the north west coast of Spitsbergen.
POST: Senior lecturer, University of Gothenburg, Academy Valand, Sweden.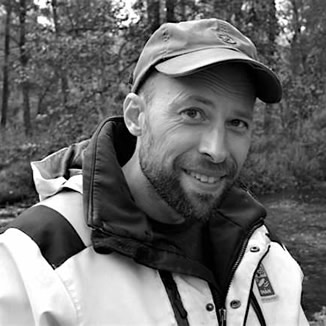 Thomas Nydén
(b.) 1972
DUTY: Participant, field assistant.
AIM: My essential contribution to the expedition will be to serve for safety and assistance to the other members. At the same time, it will be an unforgettable experience to visit the Arctic landscape together with interesting people.
POST: Field & research assistant, limnologist, Emåförbundet, Sweden.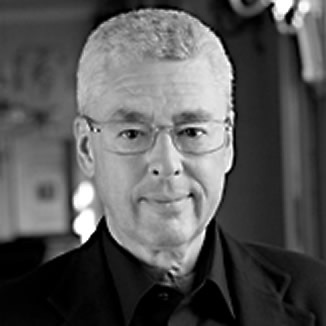 Bo Ralph
(b.) 1945
DUTY: Participant, researcher.
AIM: Carolus Linnæus and his »apostles» have had a crucial impact on the standardization of the Swedish language in the 18th century. More knowledge about their working conditions gives a special dimension to their contribution in this respect.
POST: Professor emeritus in Nordic Languages, University of Gothenburg, Sweden and Member of the Swedish Academy.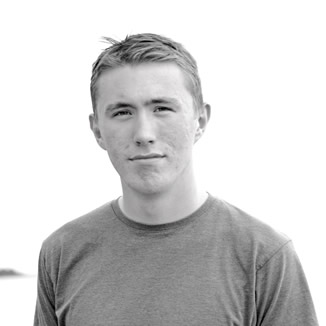 Erik Schytt Holmlund
(b.) 1996
DUTY: Participant, field & research assistant.
AIM: To map the frontal area of the glaciers encountered along the trip using aerial photography with a drone. The collected data will be used to further improve this mapping technique. I will also assist my father, Per Holmlund, in retaking photographs from historical perspectives.
POST: Student.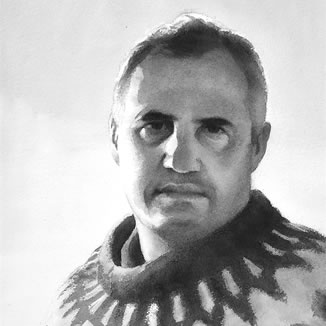 Måns Sjöberg
(b.) 1964
DUTY: Participant, field artist.
AIM: I want to convey what I see with immediacy and simplicity to make the viewer feel present on the Arctic scene. Watercolor is the most portable medium and an excellent one for this purpose.
POST: Watercolour artist, illustrator and instructor, Lund, Sweden.
EXPEDITION SHIP CREW
Master, Johannes Malmlund
Chief Officer, Sophie Galvagnon
AB, Pontus Andersson
AB, Thomas Andersson
Chief Engineer, Håkan Reis
Chef, Christian Cederberg
Stewardess, Anna Seldén
EXPEDITION BACK BASE
Webmaster, digital network: Jeff Snoxell
Art work: Graham Scott
Research: Viveka Hansen
Controller: Jennie Asher
Maritime lawyer: Bo Benell
Technical adviser iEye: Torben Andersen
News Room: Jens Hansen
The Reception Desk: Leo Ryder
EXPEDITION PATRONS
The Swedish Museum of Natural History
The Thora Ohlsson Foundation
LMK Stiftelsen, Lund
Stiftelsen Olle Engkvist Byggmästare
The Swedish Academy